Black Velvet Gothic Romantic Red Rose Handbag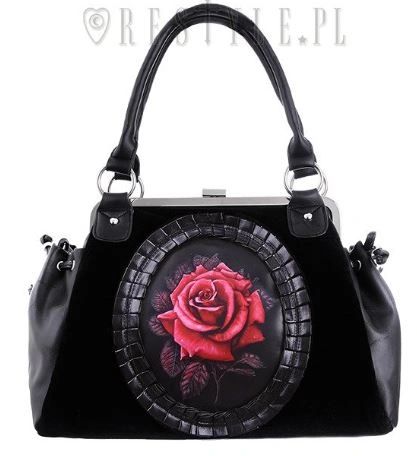 Black Velvet Gothic Romantic Red Rose Handbag
G

othic bag with Red Rose Cameo
Handbag made of solid black velvet and faux leather decorations.
In the center of the bag there is beautiful, detailed print of red rose,
 surrounded with faux leather frame.
Stainless steel frame with firmy handles.
On the sides there are two roomy pockets made of faux leather with velvet flaps fastened with magnet buttons.
 Inside there is black ,soft lining with two pockets. Big zipped one and other smaller one.
Featured Products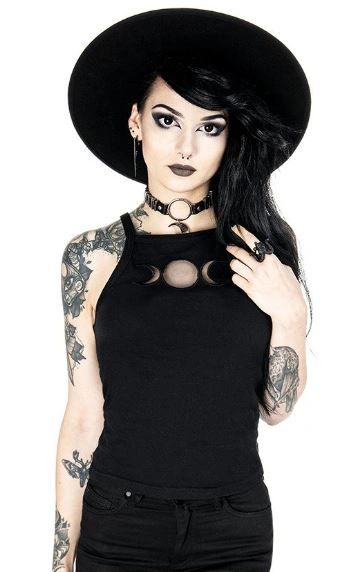 Tripple Godess Tank
C$35.00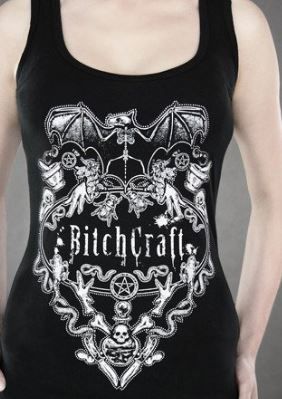 Bitchcraft Tank
C$30.00